There are so many different museums in Savannah from art to civil rights there are so many different topics to study and enjoy while in Savannah. Here are some of the most popular museums in Savannah: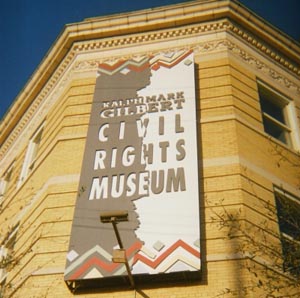 • Ralph Gilbert Mark Civil Rights – There are three floors of displays that fill this museum that is devoted to Savannah's African American heritage and civil rights movement. The museum offers a look into the past through photographs and various exhibits; it is named in remembrance of a famous Savannah civil rights leader and pastor, for 16 years, of Savannah's First African Baptist Church.
Categories: All Blog Posts, Attractions Tags: historic isaiah davenport house museum, museums in savannah ga, ralph mark gilbert civil rights museum, roundhouse railroad museum, savannah history museum, savannah museums, savannah railroad museum, ships of the sea museum, telfair museum, telfair museum of art
Savannah Georgia was founded on February 12, 1733. Named after the Savannah River, the city streets were planned in a grid pattern and it was the first city in Georgia. Savannah is considered the "Hostess City of the South" due to the numerous attractions in this historic city. Aged old Victorian era architecture mingles with trendy and contemporary boutiques and restaurants.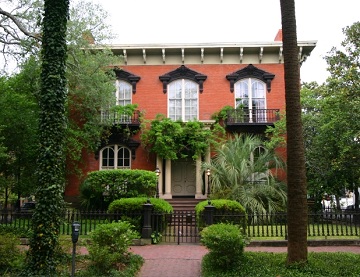 As a result of the Midnight in the Garden of Good and Evil, nationwide hit and film, the Mercer House on Monterey Square is in fact one of the most well-known houses. To recognize the value of Savannah's architectural legacy and grandeur, there are a large number of homes in the historic quarter, including the Green-Meldrim House in addition to the Juliette Gordon Low family home, the founder of the Girl Scouts.
Categories: All Blog Posts, Attractions, Dining, Hotels, Savannah City Tips Tags: city of savannah, city of savannah ga, city of savannah georgia, historic savannah, hotels in savannah ga, savannah ga hotels, savannah ga weather, savannah georgia, savannah georgia attractions, savannah hotels, visit savannah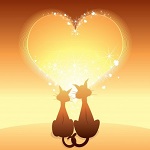 I don't know about you, but have you ever went on vacation with your honey and come back annoyed with the whole trip because of other visitors? Sometimes it's just about the two of you, and what better place to have a romantic trip than in Savannah Georgia? Of course, when I go out somewhere just with my husband, I don't want our time ruined by others and/or their children, so it is important to fine locations and attractions that really are just about the two of us. Savannah, Georgia is one of the most popular places for couples because of its romantic appeal and the fun things to do with just two.
Savannah is one of the most beautiful cities in the country. The city is rich in historic architecture from the eighteenth and nineteenth centuries. With so much to do in Savannah from sightseeing, or shopping Savannah has it all. Experience all the charm of the Savannah Historic District. Savannah is also well known for its spectacular restaurants and delicious food. Here are some of the best restaurants in Savannah.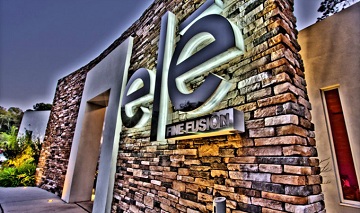 • Ele Fine Fusion is a contemporary and elegant restaurant. The beautiful and artsy ambience with the perfect combination of flavorful dishes of Southeastern Asia fuse with the wonderful flavors of Japanese cuisine. Experience this award winning restaurant for yourself. They serve breakfast/brunch, dinner and late night.
Of course, Savannah has fabulous monuments, incredible museums, and a booming downtown area, but maybe you just don't like all the hustle and bustle of the city life. Just because you visit the city of Savannah doesn't mean that is all there is to it. Savannah was founded nearly forty years before the US won its independence in the heart of coastal Savannah Georgia which is known as Low Country. With subtropical forests, lascivious wetlands, and its very own group of Sea Islands, the Low Country is full of wild outdoor adventures, excursions, and tours. For a wild good time the following tours are a must do in Savannah Low Country:
With lush green tree-lined streets, Colonial architecture, and a sparkling historic riverfront, Savannah is one of the most popular vacation destinations in the United States. One of Savannah's most prized locations is the flagstone paved River Street where the famous historical warehouses and storefronts have been transformed into colonial shops, restaurants, and lodging. With historic sights, steamboats, and barges that travel the beautiful flowing river today, River Street makes for the perfect scenic location to stay. There are several hotels in this beautiful location that vaunt glorious accommodations and all the amenities to make your vacation a dreamy wonderland.
When you travel, the number one thing anyone wants to do is to see the sights, and Savannah Georgia has some pretty amazing sights to see. Come experience the magic of the Historic district; with miscellaneous shops, restaurants, museums, and monuments spread across this awe-stricken city, the best way to see the sights is by foot. Make plans ahead of time or just take a leisurely stroll around town. Whatever you choose, you are sure to venture upon new discoveries every step of the way. Though, every step is filled with excitement there are a few spectacles you must see:
Categories: All Blog Posts, Attractions Tags: green-meldrim house savannah, savannah attractions, savannah ga attractions, savannah ga tourism, savannah georgia attractions, savannah sights, things to do in savannah, things to do in savannah ga, things to do in savannah georgia, what to do in savannah ga
It is always good to know the airport you are traveling to so you can get the best out of any trip. Most places that offer you information on Savannah Georgia neglect to inform you about the Savannah Airport that you will be flying into. The Hilton Head International Savannah Airport is the center for air travel in the Coastal Empire of Georgia, the Golden Isles, and the South Carolina's Low Country. With multiple airlines, various flights, and the central location of all air travel in the area, the Hilton Head International Savannah Airport is more than just an ordinary airport. In fact, the airport offers special amenities for visitors including:
With history galore, history buffs are going to love the small city of Savannah Georgia. This rustic gem is the known as Historic District because it is one of the most historic landmarks in all of the United States. From Indian slavery to the Civil War, straight through to the modern world, Savannah has kept, restored, and proudly boasted its history through historical mansions, monuments, and even hotels. Take a look into the history of this beautiful city.
Have you ever went on vacation and spent hours driving around looking for each specific place you wanted to go only to end up spending the entire day driving? Instead of driving all over looking for this museum, searching for the theatre, and then going all around town looking for a sports game, just visit the Savannah Civic Center! This multi-purpose facility offers full services under one site including but not limited to event planning, production management, and fabulous attractions. Come experience live performances, historical realms, and fun for everyone as you make one stop and visit the Savannah Civic Center.