The Real Savannah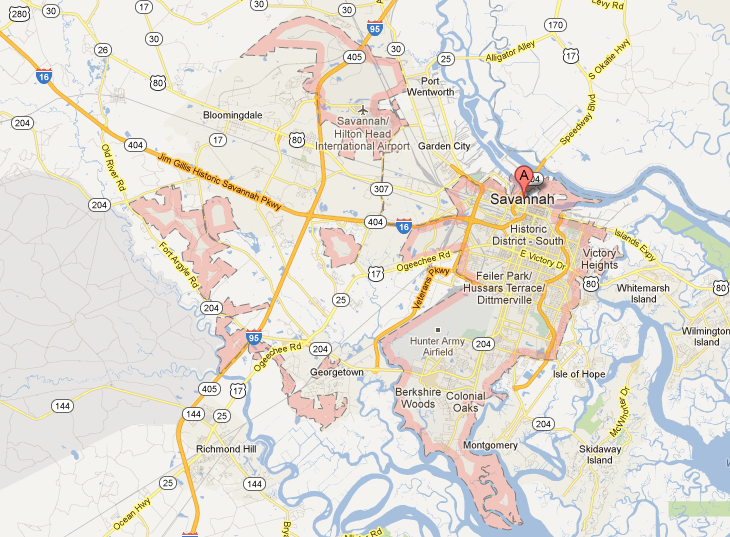 Come experience the best of Savannah Georgia. Other American towns just don't measure up to the radiant Savannah historic district. With seventeen miles up the Savannah River from the ocean, this classy haven is arranged around Spanish-moss-wrapped garden squares and is the picture of just about every architectural style of the eighteenth and early nineteenth centuries.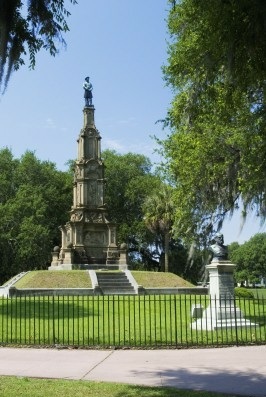 Beauty, however, is just one of the most attractive aspects of Savannah. Whatever your heart desires, Savannah is sure to offer. Experience a romantic carriage for two or score the mountain shore on a haunted journey. Enjoy delectable food while you get in touch with the centuries of history. Take on the adrenaline rush and rent a kayak or go on zip line. Whatever your passion, you're in for a wild excursion.
Blast back into the past to nearly two-hundred and seventy five years before as you travel through Savannah's Historical District. From the moment you step foot into the cobbled waterfront and see the towering old cotton warehouses to the shady public squares to your first glimpse of the Forsyth Fountain, you will know just where Savannah gets its name as Historic District. As one of the largest historic landmarks in the United States, come tour some of savannah's most prized landmarks: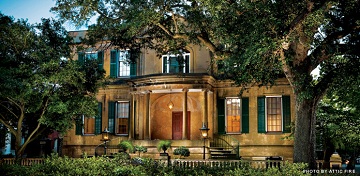 Make way for the oldest mansions such as the Owens-Thomas House as well as the Mercer house which was made famous by the world-renowned novel "Midnight in the Garden of Good and Evil. Delve into history firsthand as you travel through Old Fort Jackson and Fort Pulaski and watch the Civil War come to life with cannon firing and Civil War reenactments.
Of course, Savannah has some of the most amazing museums to get you excited about its history. All-Aboard the Roadhouse Railroad museum as you weave through the seven various railroad structures that date all the way back to the early 1800s. Or, discover the spiritual belief of the time at one of the oldest African-American congregations in America as well as the first African Baptist Church. And, while you're at it, experience the magnificent journey of the Underground Railroad as the church was a stopping point on the way to freedom!
How about an adrenaline rushing good time? Believe it or not, the sweet historical Savannah has a skeleton hanging in the closet. History comes in an array of forms, and Savannah has taken on the history of the devious pirates and vicious battles. With that being said, there are more residents than can be counted in sweet old Savannah with spirits of the past still lurking among them.
So, if you love the thrill of a frightening haunted town, come take a spooky ghost tour. Ride in a hearse, a trolley, or if you dare walk on foot to the historically haunted squares of Savannah. To make it even more exciting, dress in character as you tote a lantern to light your way. They say even some of the old inns, restaurants, and cemeteries are haunted too. For the brave of heart and the daring take an adrenaline rush and tour Savannah's most haunted.
What could be better than theatre and live music? From live musical theatrical productions at the Savannah Theatre to sweet harmony concerts at the Johnny Mercer Theatre, Savannah has it all! Not only that, but if you are lucky enough, you will come during the famous Music Festival which is a month long celebration in the spring that brings some famous stars into town. Maybe you will run across Winton Marsalis or Bonnie Raitt. There is never a dull moment when you enter Savannah.
You ever meet those people that pretty much know every line in every movie? Or, maybe that is you! You movie lovers are going to love the amazing Savannah in the fall. Come experience the Film Festival that gets everyone flocking. You may even run into some of Savannah's most honored guests including, but not limited to: Peter O'Toole, Sydney Pollack, Alan Cumming, Jane Fonda, John Waters, Alec Baldwin and Michael Douglas.
With a city so full of history, Savannah is a piece of art in itself so, it's not surprising to find a world full of artistic beauty in Savannah. Of course, there are some rather intricate pieces you must share in when you travel to Savannah. So, go take in the latest exhibit featuring the nation's oldest museums, the Telfair Museum of Art. However, historic art is not all this artsy city has to offer. From funky to classy, Savannah is graced with an amazing amount of art galleries throughout its historical surroundings. Even local colleges contribute to the creative vibe of the city by giving students year round training in bringing out the artistic heartbeat in the city. Come enjoy a piece of beauty for yourself.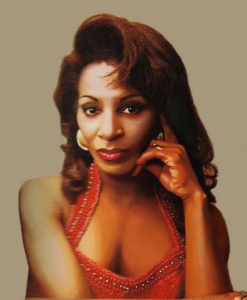 For some of us, night time is when we flourish the most. Do you love the nightlife? Check out some of Savannah's hopping and popping bars and clubs. If you are in for a party all night long, don't miss out on the Lady Chablis, star of Clint Eastwood's movie "Midnight in the Garden of Good and Evil or go all out at a dance club. Whatever time you are into, Savannah is sure to have something going on.
Now while visiting Savannah, you gotta eat right? With award winning restaurants and nationally famous chefs like Paula Deen's The Lady & Sons, you won't have any problems finding something you enjoy. It seems as though Savannas is becoming just as famous for its food as it is its rich history. Savannah offers you some of the finest selections of mouthwatering, scrumptious dining options. From coastal masterpieces to elegant cuisines, you will get your fix of old-time soul food such as fried chicken, Caribbean, or French, Greek, and Moroccan.
Maybe before you eat the most scrumptious delicacy in the entire south, take a tour of the salt marshes or motorboat through the tidal creeks and discover the underwater world where you will find the scrumptious seafood that you love so much grow up. Learn about the home of your favorite fish, learn what the delicious shrimp eat, or follow the delectable crab under the sea.
At the end of the day when you finally get a chance to lie down for a rest, you will torpor in total luxury and style. From the historic bed and breakfasts to the classy inns, to the upscale palaces, you are sure to feel just at home. Well, probably better than at home. Whether you're here on business, as a romantic getaway, or a family adventure, you are sure to be sleeping like a baby at one of Savannah's finest hotels.
From romantic carriage rides and mouthwatering cuisine to spectacular art galleries and world- renowned shops, there is something for everyone Savannah Georgia. So, come experience all the South has to offer and more.